So we're almost ready for back to school. In just a few weeks Elliott will start Pre-K Monday thru Friday afternoons. I'm sure it will be hard on all of us since I've been home during the days to enjoy his crazy antics. But at the same time, I'm counting the days like a kid with an advent calendar (only mine has bottles of tequila behind each door)! **Thanks to Jane Wright Jones for that idea**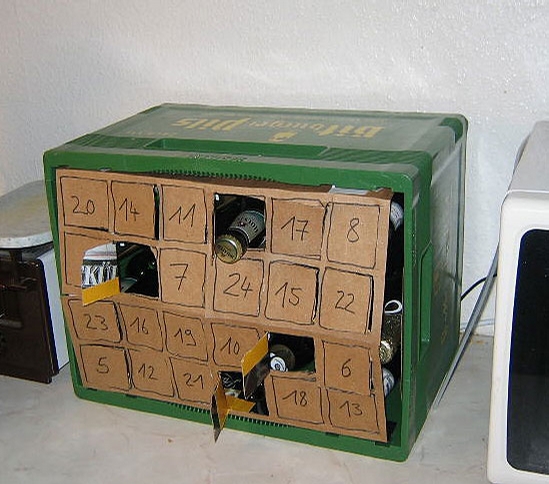 But now to tackle a big topic, back to school shopping. I don't believe in it. Seriously. All the prices are jacked up and everyone will rush to the stores to buy the same clothes and who will you see at school? Your child's doppelganger.
I even overheard this most obnoxious comment from a woman and her mother shopping at Von Maur:
"We should definetly buy this here...the other mothers will be shopping at The Gap"
I wanted to slap this bee-otch, but restrained myself. I'm happy to know that Elliott will strut his stuff in frugally purchased clothes that reflect his personality, not our income bracket.
"So how does one shop for back to school if we don't hit the stores 3 weeks ahead of time?" you may be asking. Shop all year. If you child is a size 4, you know what comes next, we've all watched Sesame Street. Plan for the next year when that season's clothes hit rock bottom. Case in point, today I just scored some denim shorts that were half off, plus I have been holding on to some $2 off kids denim coupons for Target. They'll be ready for Elliott next summer and I won't have to run out and pay full price.
I fully endorse Target, 100%! Not only do they have great sales and clearance, but recently they've had killer clothing coupons online. I printed off several 20% off Shawn White coupons and we used them today on shirts that were already clearanced to $3.98.
I will say I got a few steals for myself as well. $3 off Mossimo coupon I applied toward a clearanced tank top to make it 75cents! And $5 off denim bottoms coupon I applied to clearanced jean shorts that made them FREE!
Moving on from that rant...I also LOVE garage sales. That nasty lady I encountered at Von Maur will surely have a garage sale and her $50 Ralph Lauren shirt will be Elliott's for $2 or less... I try to map my garage sale stops around the other stores I shop at so I can hit one on the way to CVS and then another on my way home. It's a win win situation! Craigslist has been invalueable at scouting out garage sales and their subsequent free leftovers.
Yes people, I am not at all afraid of picking up the crap left at the curb. That's what bleach is for. As I mentioned in one of my previous posts, Zoe got a practically new ring stacker from the curb; and she loves it just as much as if I'd paid $15 for it.
Also, it pays to have friends and family. I have been incredibly fortunate to have 3 amazing ladies who have passed oodles of their girls things on to me. Truthfully, I won't need to shop for Zoe for the next 3 years. And I am so grateful for their generosity, it's things like that that give you faith in people nowadays!
So the long and the short of it is, plan ahead. Would you rather pay thru the nose now or little by little thoughout the year to clothes your kids? I know what my answer is, and also why Elliott has clothes up to a size 9 in his closet!